We Make Car Exports
EASY & RELIABLE
WHY CHOOSE US
Committed to finding your desired vehicles at the best possible price, negotiating on your behalf, and delivering prompt responses to your inquiries; we provide our clients with a seamless experience! Our extensive network allows us to source various makes and models of vehicles, ensuring that we meet your specific requirements. Our competitive pricing and efficient service make us a reliable choice for all your vehicle import needs. We are into the industry for more than 30 years and delivered excellence to 120+ countries and territories so far and still counting!

Efficient Logistics
Streamline your global auto exports with our efficient logistics solutions and get your car transported in a safe and timely manner.

No Hidden Fees
Our pricing policy is completely transparent, and we guarantee that you won't encounter any unexpected charges throughout the entirety of our services.

Export Documentation
We are taking care of all the paperwork needed for exporting your dream car to your destination; you just sit back and relax!
Check out our recent
Featured Cars
Why
New Auto
Our Wheels Know No Bounds
Transparency
We maintain transparency in all our transactions and provide clear and accurate information to customers at all times.
Quality Assurance
Delivering quality vehicles to the world! We conduct thorough inspections to ensure that all vehicles meet the highest quality standards before exporting.
Excellent Customer Service
Our priority is customer satisfaction. Thus, we provide excellent customer service throughout the entire process, from inquiry to delivery.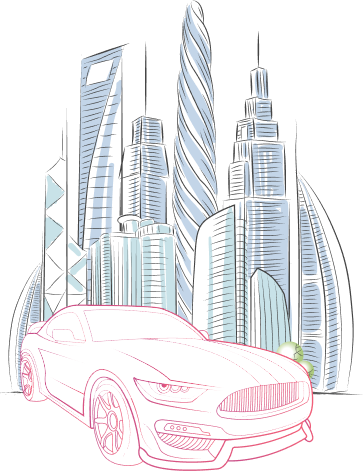 Access to Exotic Vehicles
Going extra mile for our customers, we do all efforts to have access to rare and exotic vehicles that are not readily available in the local market.
Comprehensive Support
We are on our toes to offer comprehensive support to customers, including assistance with paperwork, insurance, and after-sales service.
Competitive Pricing
We let you get your dream car without breaking the bank with our competitive pricing as we are on good terms with suppliers, transport companies, and shipping lines.
Recently Listed Cars
You Need to See
We export vehicles to brokers, car dealers, and individuals around the world
New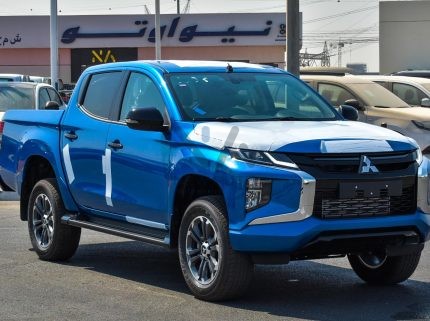 Export Most Reliable Luxury Cars from UAE
with New Auto FZCO
UAE has a budding car industry, and these days, many vendors are in need to export cars from UAE. However, buying the most reliable luxury cars requires dealing with several challenges along the way. Providing ideal automobile solutions of any type is something of an art. However, New Auto FZCO brings you innovative and dynamic solutions to these problems.
Let us look how getting our assistance can help you get that perfect car from our extensive range of luxury cars for sale:
Show you the best luxury cars in UAE. 
We provide the highest quality solutions when it comes to finding all types of cars for sale. However, the best of our service and the experience we offer can only come when you look for the best luxury cars. New Auto FZCO offers luxury vehicles of all variants from all the leading brands of the automobile industry. We can bring you the latest models of luxury cars in UAE, and our experience of working with multiple brands brings us a unique advantage that we leverage to provide a delightful experience to our customers to assist them as they buy car of their choice.
All brands included
As mentioned earlier, we provide the best car to buy in Dubai – from all the best-selling brands in the world. That means when you come to us looking for a car, we can help you choose a car from several vendors. We are the best traders when it comes to the most reliable luxury cars. Several international companies count among the best traders they have partnered with.
 More than just auto traders 
We are more than just auto traders. We believe in providing solutions that are a combination of both an excellent purchase as well as an excellent experience of purchase rather than just being ordinary auto traders. We provide services and assistance each step of the way to ensure that you get the best car to buy in Dubai.
The best way of exporting cars
Anyone looking at the UAE car export laws and rules knows that the process for the same is not easy. However, we can help make the whole process smooth and convenient. That is why we are the preferred company for exporting luxury cars. 
Reasons For Going with Us
New Auto FZCO is a leading trader for the best electric vehicles, and people choose us over other car traders for several excellent reasons. The following are some of the chief reasons you should go for New Auto FZCO to export cars from UAE:
Get your car quickly – We keep cars for sale ready in our stock. You get the choice of your vehicle as soon as you may demand it. Thus, there is no need to wait when you buy new car through us.
 Experience – If you want to buy new car online, then it is only sensible to go for an experienced player. We have an experience of over thirty years in the industry. This provides a unique insight into Dubai cars and the industry in general
Get the information you need – Luxury cars, in particular, and other cars have a lot of necessary specifications and features that must be considered before one can decide whether to purchase them. We can help you do that. Detailed specifications of various models of Dubai cars for export are available on our website to help you make an informed choice. 
Compare models – Easily compare models for the best luxury cars across different brands on our website. You will find comparisons in an intuitive layout based on various criteria and specifications. Comparing various Dubai cars – both existing and upcoming models will help you find the deal best suited to your needs.
Join thousands of customers – Over forty thousand deliveries have been made to our customer's satisfaction and pleasure. Though we have served many customers, we value every one of them. A chance to serve a new customer is a delightful pleasure to us. We also understand that every customer is special and unique – and we try to understand their unique needs and find solutions optimized to their needs through our luxury cars for sale.
Reliable and trustworthy vendor – We have created unparalleled goodwill by consistently meeting our customers' expectations with our most reliable luxury cars. Countless customers throughout the emirate and the world know that they can trust us to get them the best deals on the affordable electric cars of their choice.
 Language is no bar – If you are about to buy new car online, it is only sensible that you should get the service in the language of your choice. We have a multilingual team to ensure that your experience is not marred due to your not knowing or being fluent in any language. You are paying, so you get to choose the language of communication.
Hassle-free – When you buy most reliable luxury cars through us, we make a point of taking care of everything for you. You just choose the model of your choice, and then we shall take care of everything else. Thus, we can ensure a hassle-free experience for all our customers.
Cost-effective – On the face of it, taking the services of auto traders may seem just an expense, but when you go for the best traders like us, it turns into a positive investment that pays well – not only in terms of hassle-free purchase but also as you get the best deal as per your needs and so will get the best value for your money when you buy our luxury cars for sale.
 Customer satisfaction guaranteed – As mentioned earlier, all customers are precious to us – and we guarantee satisfaction on all deals made through us and to all our customers when they choose us for the best car to buy in Dubai. We can do so through a system of quality checks and measures that ensures that the vehicle will be of the highest quality. This guarantee helps new customers to trust us.
These are only some of the advantages of going with the best luxury cars from New Auto FZCO. The list is not exclusive, but the most significant advantage of purchasing cars with us is the experience of purchase itself, and you just have to try it to know that it is smooth, comfortable, and convenient in a manner that can be described in words.
So, it can be rightly said that New Auto FZCO is the best car exporter in Dubai that you can depend on. Our professional staff is committed to delivering automobiles from all the top companies present in the market today. Our inventory includes everything from BMWs and Audis to Lamborghinis and Bentleys.
In addition to providing a comprehensive range of opulent automobiles, we emphasize delivering exceptional service to every one of our clients. Because we are aware that purchasing a vehicle may be a nerve-wracking event, our staff will be by your side to provide guidance and support at every stage of the process. 
In addition, when you choose us for cars for export in Dubai, you ensure you will get the most dependable car available. Because of the stringent standards that are in place for vehicle maintenance and safety inspections in the United Arab Emirates, you can have confidence that any vehicle you buy from us has been meticulously inspected and cared for.
What exactly are you looking forward to? Whether you want to buy a luxury car in Dubai or looking for a mid-segment option, we would love for you to stop by New Auto FZCO. We are considered Dubai's premier automobile exporter. Because of our extensive knowledge and unwavering commitment to providing excellent service to our clients, we can assure you that you will not be dissatisfied. And who knows, the luxury automobile of your dreams is already sitting here on our lot, waiting for you to claim it.
So, if you want a dealer to assist you to buy a new car online, just contact us.